Lantra Trustees
We exist to help support individuals and our industries to meet their training, careers and skills needs
How we are run
We are a workforce charity committed to the belief that skills transform lives, with our Board of Trustees ensuring we meet this goal by continually delivering high standards of training, guidance and industry support.
The Board is committed to the ongoing delivery of the organisation's goals by reviewing yearly strategies and regularly inputting and advising on projects and policies.


There are currently 12 Trustees and 1 Intern Trustee on the Board, bringing a wealth of knowledge and practical experience ranging from education and agriculture, to highways and marketing.


The Board of Trustees holds quarterly meetings throughout the year and regularly attend official events on behalf of the organisation.
The Lantra Board has two sub-committees – the Audit and Quality Committee and the Remuneration Committee. All trustees are members of the Remuneration Committee, chaired by David Llewellyn.

Members of the Audit and Quality Committee include:  John Henning - Chair, Sarah Batten, Dave Roberts, Euryn Jones, Trefor Owen and Bernard Zakary.

The Trustees' Annual Report and Consolidated Financial Statement (year end 31 March 2023) is available to view here.
Meet our Board of Trustees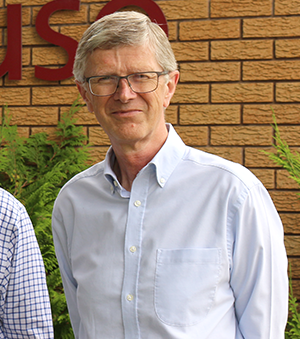 David spent most of his career in the higher education sector, with the last 23 years in senior roles at Harper Adams University. He took over as Principal in 2009 and became the institution's first Vice-Chancellor when Harper Adams gained full university status in 2012.
He served as the Chair of one of the two national representative bodies for higher education, helped to shape the Government's Agri-Tech Strategy and was instrumental in the establishment of the Harper Adams and Keele Veterinary School.
David is also a Patron of the Douglas Bomford Trust and he has been involved in the Independent Review of Labour Shortages in the Food Supply Chain. David was the recipient of the IAgrE Award for Contribution to the Land Based Sector in 2022 and was also recognised with the award of the CBE in January 2022 for his services to Higher Education, the Agri-Food Chain and Rural Industries.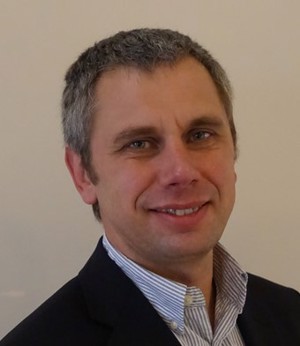 Lyle is Director and shareholder of a small business supplying high specification aggregates and ancillary products to the asphalt industry throughout the UK and Ireland. Working in the quarrying and asphalt industry since 1987, he has held a number of technical, commercial and management positions including at Board level.
A Fellow of the Institute of Highway Engineers and Fellow of the Institute of Asphalt Technology, Lyle is Executive Director of the IAT and has been on the Council since 2009 including Chair of their Membership Review Panel for 7 years.
Born, raised, and living on a horse-focused smallholding in Co Antrim, Lyle also keeps point-to-point horses and young thoroughbred stock.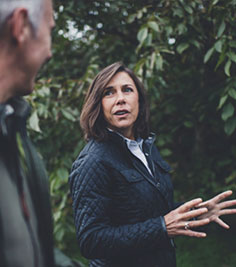 Sarah started her own business in 2019 as a trainer, coach, and mentor, specialising in supporting women working in male dominated industries.  Having always worked in these types of environments, Sarah provides a wealth of experience and practical solutions. 

Starting out as a Lantra Off Road and ATV Instructor at Land Rover Experience Eastnor, Sarah worked on the press launches as well as on the Land Rover G4 Challenge. She was also instrumental in securing business for the UK Experience Centres, supporting the delivery of Lantra 4x4 courses to the Environment Agency and the management of the contract.

Sarah has been a Lantra Instructor for the past 11 years and more recently a Technical Verifier.
Alicja Blaszczyk - Intern Trustee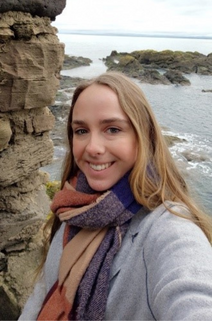 Alicja is our first Intern Trustee, helping us to ensure our work is informed by a wider range of perspectives and backgrounds.  Alicja is keen to understand how policies and legislation impact the land-based sector, and her studies reflect this.  She gained a master's degree in Public Policy at Stirling University, before going on to complete a Modern Apprenticeship in Mixed Farming with Borders College, undertaking additional courses in DIY AI and Lay Scanning.
Although she has a particularly keen interest in cattle and fertility management, Alicja also has experience working in both tree and plant nurseries and is currently working in an administrative role with Forestry Commission, which has given her the opportunity to gain knowledge of global trade of wood and how legislation changes to adapt to new emerging phytosanitary threats.
Alicja is actively involved as a Lantra Industry Champion looking for opportunities in promoting the land-based sector in schools as an innovative and rewarding career for young people.
Also featured in Lantra ALBAS 2022 awards for the following:
Modern Apprentice of the year
Agricultural learner of the year
CARAS award winner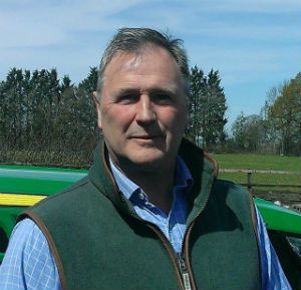 Richard is Ambassador for Bristol Zoo, the fifth oldest zoo in the world. Prior to this he was Chairman and was also a Trustee for 23 years. Most of his working life has been spent in all aspects of property from development and planning, through to funding, restructuring and land management.  

Richard holds several land and rural qualifications including several from Lantra. In recent years he has been involved in the planning and delivery of a number of commercial Solar Park schemes and other renewable energy projects.  He is Past President of The Canynges Society and is also a Senior Manager in Homes England

Richard is a Trustee of a local Bristol housing charity and is a qualified sports coach.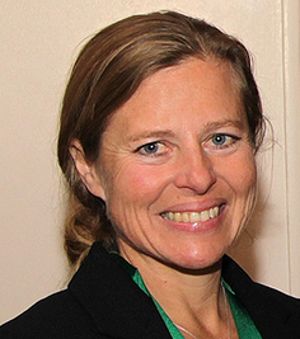 Jane runs a marketing, media and communications business specialising in agriculture, food, and rural affairs. She is a former Chair of the British Guild of Agricultural Journalists (BGAJ) and is on the executive board of the International Federation of Agricultural Journalists (IFAJ).

Jane co-founded the Rural Youth Project, sits on the Ringlink Scotland and SRUC boards and, is a Trustee for Forage Aid. She also has a role as part of an expert panel on the OECD's Rural Innovation Task Force.

Jane is actively involved in the international rural leadership community, running events that bring rural and farming leaders together for learning and inspiration.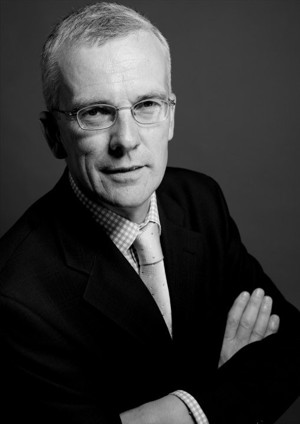 John spent his professional career as a banker specialising in agribusiness for over 30 years before retiring as Head of Agricultural Relations at Danske Bank UK in December 2016.
He now holds a number of roles within the industry including Senior Vice Chairman of AgriSearch and is a Non-Executive Director of the Centre for Innovation Excellence in Livestock.  He is Deputy President of the Royal Ulster Agricultural Society, a Fellow of Royal Agricultural Societies (FRAgS) and National Chairman of the Council for Awards of Royal Agricultural Societies. He was awarded an OBE in the New Year Honours 2019 for services to agriculture.
John runs a herd of pedigree Aberdeen Angus cattle and is in demand as a livestock judge across the UK and Ireland.  He is particularly interested in communication, farming, research, succession, and training.  Interests outside farming include Ulster Rugby and several charitable organisations.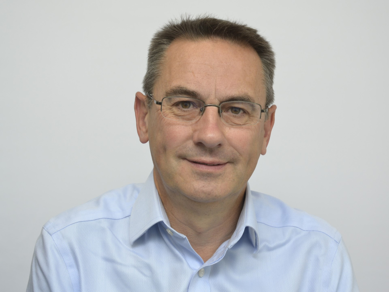 Euryn worked in the agriculture sector for forty years, primarily in banking and higher education.
Most recently he was Deputy Head of Agriculture at HSBC UK having previously been the National Agricultural Specialist at Barclays. Training, coaching and personal development were key aspects of his roles in agriculture banking.
Euryn also worked as Lecturer, Head of Department and Farms Director at Welsh Agricultural College and the University of Wales Aberystwyth.
He was awarded a Fellowship (FRAgS) by CARAS (Council for Awards of Royal Agricultural Societies) and holds a BSc (Hons) in Agricultural Economics (University of Wales), and DipMS in Management Studies.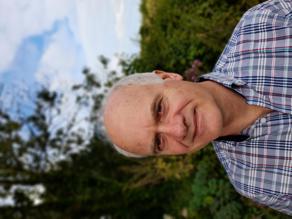 Trefor is an experienced chartered forester and senior leader in sustainable large-scale land management and climate transition and adaptation. He was formerly responsible for the care of Scotland's 650,000 Hectares national forests and land.
He is a strong advocate for sustainable resource use, multi-dimensional land management and further development of the bioeconomy. As a Senior Responsible Owner (SRO) he successfully led complex and challenging change projects to devolve and transfer the Forestry Commission's assets and resources in Wales and Scotland.
Trefor is also an experienced programme and project sponsor, who has provided leadership and support for SROs on several large and complex programmes and projects. He strongly promotes assurance in programme/project design and management, resulting in timely commissioning and acting on learning from independent Gateway and Healthcheck Reviews.
He is a member of the Institute of Chartered Foresters Professional Standards & Educational Committee and a trustee of the Scottish Forestry Trust.
Trefor is passionate about developing the accredited skills needs of the land-based sector, with a particular interest in health, safety & wellbeing, innovation and digital technologies.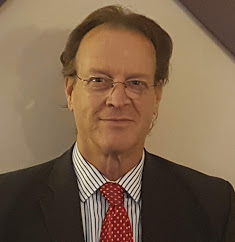 Martin is a Trustee and vice chairman at the agricultural charity the Addington Fund, where he also chairs the Governance Committee. He is also a member of the Yorkshire Agricultural Society's Charitable Activities Committee, and is a regular presenter and facilitator at training courses run by the British Institute of Agricultural Consultants.
He is a past Trustee of the Royal Agricultural Society of England, and of the East of England Agricultural Society, and was elected a Fellow of the Institute of Agricultural Management in 2009.
Martin is passionate about training and learning. He studied agriculture and business management at Seale Hayne College in Devon and went on to work throughout the UK in farm business and related industry consultancy for twenty years.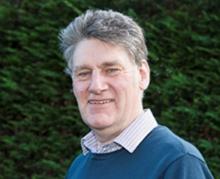 Dave is currently Chair of The Hannah Dairy Research Foundation and a member of the Scottish Dairy Growth Board. He is a Nuffield Farming Scholar, and a Fellow of both the Institute of Agricultural Management and of the Royal Agricultural Societies.

Dave studied Agriculture at Reading University, followed by a PhD at Wye College. On leaving University Dave joined the East of Scotland Agricultural College and moved to Dumfries in 1982, subsequently as Head of The Dairy Research and Innovation Centre (Crichton Royal Farm) and then Head of Agriculture and Business Management Dept. at SRUC before retiring in 2021.
Dave has focussed on knowledge transfer and training both within the UK and in sub-Saharan Africa.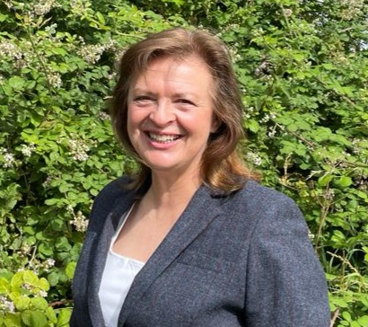 Helen is a senior manager, committee advisor and Chartered Surveyor with governance experience in blue-chip listed companies and executive non-departmental public bodies in England and the UK.
Helen has an MSc in Rural Estate Management and holds in-depth industry experience across housing development and regeneration, affordable housing, commercial property, asset management, policy, programme delivery, investment funding, negotiation, business development, film conception.
Helen is also a specialist in project management, business analysis, client relationship management and training, award-winning screenplay writer, script editor and commercial writer.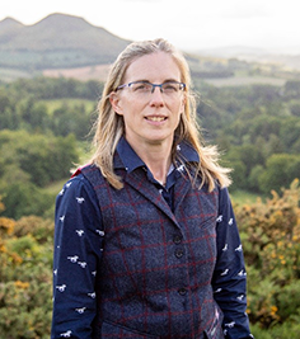 Mary has thirty years of rural sector experience and extensive experience in the veterinary and animal health industry.  In her current role as Vice Principal Skills and Lifelong Learning at Scotland's Rural College (SRUC) Mary leads on apprenticeships, further education including accredited school courses and lifelong learning provision through SRUC's Skills Academy for the Rural and Natural Economy. Previously as a business Director, Mary coached and mentored veterinary professionals through transition from undergraduate education.
Her volunteering experience includes Board level involvement as a Countryside Learning Scotland Trustee, Vetlife Trustee, delivery of practical skills training for veterinary undergraduates at the Worldwide Veterinary Service in Thailand, and for The Donkey Sanctuary in Ethiopia.
Mary is passionate about furthering the development of accredited, excellent, and engaging skills training at all levels, implementing the use of digital technologies to enhance practical skills training and broaden access to rural skills education.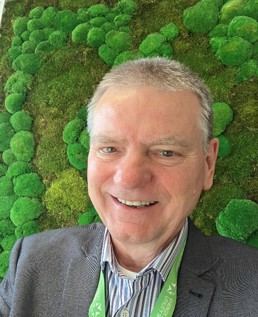 Bernard Zakary is Head of Energy & Utility Skills Independent Assessment Service, an Ofqual recognised awarding organisation specializing in technical and safety critical end-point assessments and other qualifications for utility and adjacent industries.
Bernard has worked in education for his whole career, starting as a teacher of mathematics in Coventry and later specialising in vocational education and assessment.
He has worked for awarding organisations developing qualifications for the past 15 years.
Bernard enjoys foreign travel, cooking, sailing, photography and playing guitar.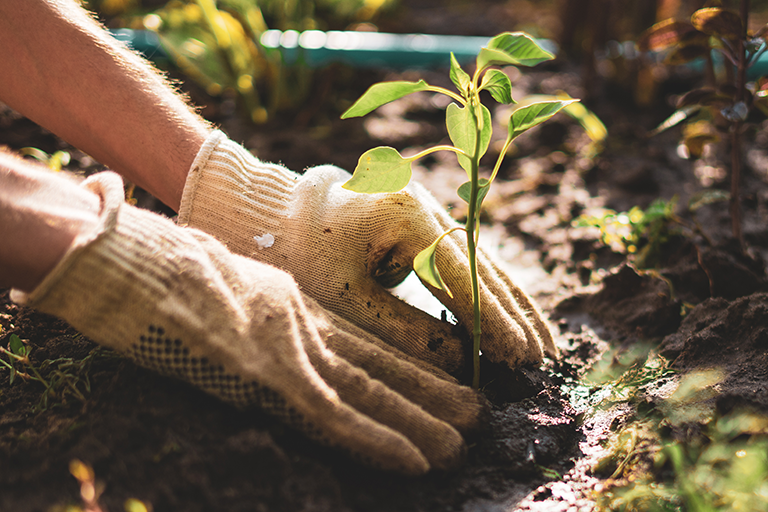 Lantra Governance
As a not-for-profit organisation, Lantra operates under the terms of The Charity Governance Code 2017, adhering to the seven underpinning principles.

These principles are designed to ensure the legal and regulatory requirements of the charity are met and that trustees are committed to good governance and the organisation's continued improvement.