Become a Training Provider
As a Lantra Awards Training Provider, you'll be able to run any of our 350+ specialist, accredited courses, all with the support of our network of skilled Instructors and Assessors.
As the UK and Ireland's land-based industries continue to grow, so do their workforce. In turn, that means more demand for training and development – in fact, there has never been a better time to get involved.
Our network of professional training providers has access to over 350+ specialist industry-recognised courses and accredited qualifications, supported by our network of dedicated and experienced instructors and assessors.
If you want to give your training business a boost, find out what's involved in becoming a Lantra Provider.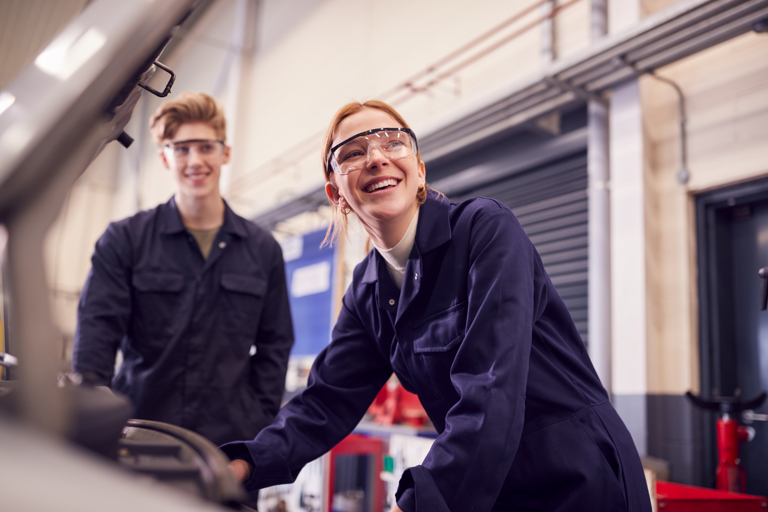 The Benefits
When you join us, you'll receive a host of benefits and ongoing support, including:


Exceptional support from land-based and environmental industry specialists
Available courses listed on our dedicated online booking platform
Regular updates on legislation and industry changes, plus a monthly newsletter
Promotion through our social media platforms
Access to high-quality training materials and workbooks
Training provision insurance
Here's what some of our Training Providers have to say…
We feel very privileged to have a Lantra Business Relationship Manager who is incredibly knowledgeable about the Lantra products, very friendly and approachable, is always a pleasure to deal with and makes us feel like valued customers.
If they don't know the answer to any of our questions they always find someone who can help us and always get back to us within good time.
Vicky Ulliott Rose
Brampton Valley Training
The support from Lantra Awards, the EQA network and various other parties has been nothing short of extraordinary from day 1, and the phenomenal feedback we have received throughout gives us the drive and determination to keep breaking boundaries and strive to be the best we can be.
Hard work and determination really does pay off, I'm delighted with the progress made thus far and excited to see what's next.
Sam McCafferty
Freeflow Traffic Management
Over the last two years we feel like we have really established ourselves, not just in terms of our client base, but also as part of the Lantra family.
Our own internal trainers work closely with our freelance Instructors and Assessors sharing expertise and experience and the Instructor and Customer Services team are on hand to help us with any queries.
Vegetation Management Training & Education
Lantra Provider
At Harper Adams University we pride ourselves on being the UK's premier provider of land-based education. That's why we choose Lantra for quality assured training and qualifications delivered by our tutors who have vast experience and have been rigorously vetted.
This top-quality training is backed up with excellent course materials produced by Lantra and results in highly qualified students who have a recognised qualification that they can be proud of.
Ian Pryce
Harper Adams University
As with many other businesses in our industry, we place a high value on the support of Lantra to produce and accredit courses that we deliver, and we have developed a strong working relationship with them which has resulted in a range of courses and certification to meet our special needs.
The process of adding instructor skills was slick, professional, and delivered exactly what we needed. We are now running the course regularly with both new entrants and experienced operators, all of whom are finding benefits from the flexible approach and the award of a nationally recognised certification.
Ian Wilson
Dawnfresh Farming
Lantra Awards has a leading role on the land-based industries for training and assessment. The organisation has been great with communication which has been an essential for us on our training Provider journey.
With the quality process and vast network of Instructors and Assessors H&W training has found it easy to fulfil all our client's needs. We have thoroughly enjoyed working with Lantra Awards so far and look forward to many more year of providing a great standard of training and assessment.
Stephen Hailes
H&W Training
Lantra have been a vital strategic partner to Swords Traffic Management in Wrexham and Swords Auto in Dublin in the development of quality assured truck mounted attenuator inspector courses.
Allowing the traffic management industry to benefit from fully qualified engineers and ensuring peace of mind that the IPVs that are being used to protect personnel are of the highest standard and fit for purpose.
Brian O'Neil
Swords Traffic Management
Start Your Provider Journey
With more than 85,000 people training with Lantra Awards every year, you'll reach a huge pool of new customers. You'll also have access to an unrivalled range of nationally recognised training, with accredited qualifications.
Ready to take the first step? Fill in the form on the right and we'll be in touch, or email awards@lantra.co.uk for more information.