With the first of Lantra's OSCEs having now taken place and the Learners awaiting their results, this feels like the perfect time to talk about why Lantra joined this industry and how we are aiming to raise standards through our high-quality assessments and customer service.        
Lantra started on the Veterinary Nursing journey around four years ago, working with industry experts, examiners and those already delivering Veterinary Nursing to create a new version of the Qualification that better suited current needs.
The new Qualifications were developed to have a more efficient structure that aims to equip Learners for a career as a Veterinary Nurse by gaining industry-standard skills whilst maximising their experience.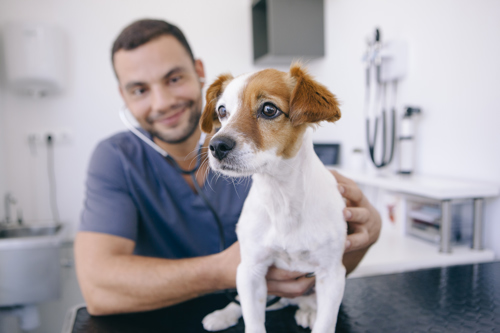 Designed and developed to specifically address many existing issues such as streamlining delivery, the Qualification now consists of five units designed to fit around term time.
 
Anatomy and Physiology has also been embedded within all units rather than being a standalone unit so that this section can be applied to more realistic situations. In result, the course is now deliverable in potentially two years, as opposed to the current length of up to three years.
While Lantra are the new kid on the block in regard to Veterinary Nursing Qualifications, we are an Awarding Organisation with decades of experience in delivering training and Qualifications, along with offering a wealth of assessment expertise.
Lantra has made it their aim to work with industry bodies, government departments, Providers and educators to develop high class training and Qualifications with assessments that are both robust and meet the requirements of the industries they work with.
In doing so, we have focused on the following areas to ensure our Qualifications are as relevant and also meet the needs of the sector:
Industry-Relevant Assessment


Lantra specialises in developing assessments that align with the specific needs and standards of the Veterinary Nursing industry. This ensures that students are both evaluated on skills, knowledge and behaviour directly applicable to their roles as set out by RCVS in their Day One Competencies, Day One Skills and Professional Behaviours, as well as the Apprenticeship Standards Behaviour, Knowledge and Skills determined by industry.
Grading Criteria


Lantra has developed individual set skill Rubric grading criteria to support fairer marking of their OSCEs. Evaluating the issues and concerns raised over current rigid OSCE marking, the Rubric design allows for day one competent Learners who demonstrate safe practice to achieve their OSCEs when perhaps the original systems may have seen them fail due to them not demonstrating deemed 'gold standard' practice.


Quality Assurance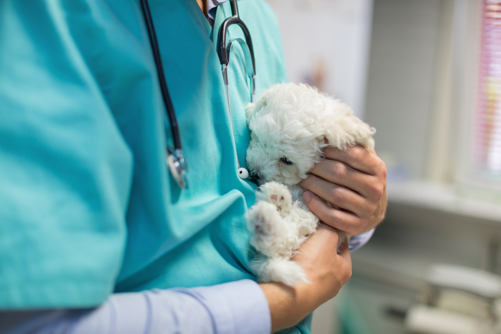 To maintain the quality of Veterinary Nursing education and training, Lantra has set rigorous assessment standards and trains all of our examiners to this standard to maintain robust assessment processes.


The structure of the Lantra Veterinary Nursing Qualification is:
Five Multiple Choice Question (MCQ) papers
One Assignment
Nursing Progress Log (NPL)
OSCE
In order to ensure that these assessments are robust, there are quality assurance processes that we follow to provide the best experience and quality level possible for Learners.
The MCQs and OSCE assessments have been subject to the standard Lantra quality assurance processes in setting the questions, as well as the Angoff method, in order to set the pass marks for each paper.
When questions are written, they are reviewed under strict, controlled conditions by a group of Subject Matter Experts (a minimum of 8), to look at their suitability and accuracy, ensuring the distractor answers are feasible and there is only one correct answer.
Emma Rees from the The Open College of Equine Studies shared her thoughts on the OSCEs experience: '"s an individual I was very pleased to be involved with the Angoff process for the exams and OSCE discussions. I found the experience interesting and enjoyable". 
"It is extremely impressive how much time and thought Lantra have put into making all the assessment (exams, assignment and the OSCEs) fair and robust." She continued. "For us as an equine college it has been a long timing coming to have a awarding body that puts as much effort into the equine pathway as the companion animal and that the equine is specific to equine." 
RCVS has recently audited the Lantra processes to ensure that they were being followed, along with producing the high quality assessments required to meet RCVS standards. Thankfully, Lantra can now confirm that these were met, along with every other standard so far!
Emma Eve-Raw, Goddard Veterinary Nursing commented: "The holistic approach that the course provides ensures lecturers can help develop theoretically knowledgeable, and practically competent, gold standard nurses who are aware of how to apply theory into practice."
Having confidence in the quality of our assessments is just another component that we feel is vital in providing the best level of customer service possible. We will continue to listen to feedback on all aspects of our Qualification offering and will also be hosting sessions to ensure there will always be an avenue to give direct feedback for teaching staff, Providers and Learners.
Our first OSCEs were a brilliant experience and the team here cannot wait for the next round in October. It took a lot of dedication from a wide range of individuals to get to this point. We're excited to join our Learners in celebrating their hard work and look forward to their future achievements!